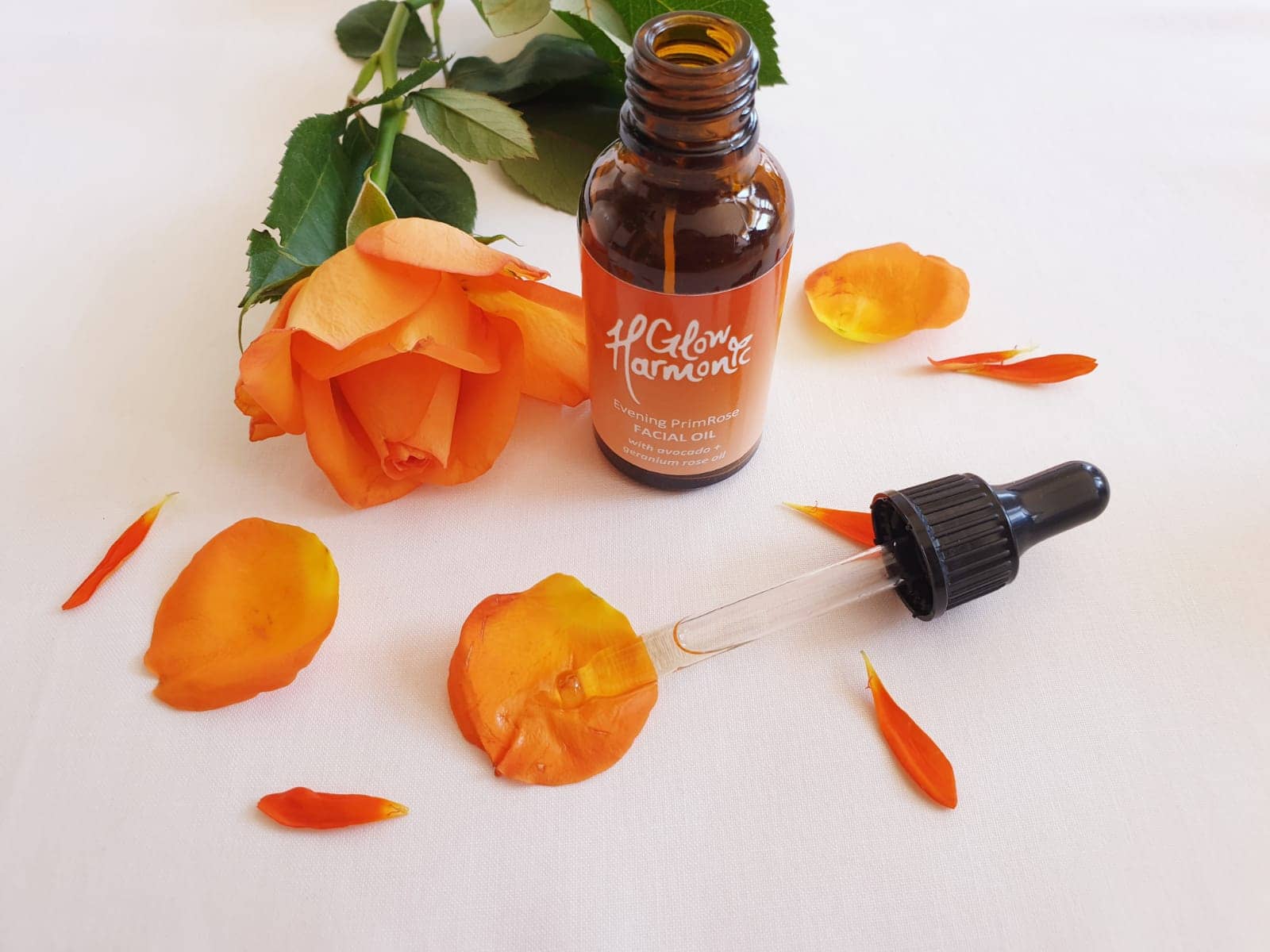 Read about the Evening oil
 Evening PrimRose Facial Oil is a 100% natural, moisturising facial oil blend. The silky-smooth texture consists of a luxurious blend of natural oils for a radiant glow.
Specifically designed for evening use – a time for winding down, rest and relaxation. Planning to spend the evening out? It also works well underneath your make-up for the ultimate smooth base.
The Geranium essential oil gives a delicate floral rosy scent, which is not too uplifting nor sleep-inducing, making it perfect for the evening time.